Large Test Facilities Book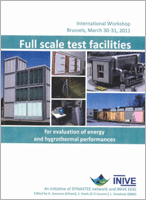 The outcome of the workshop, on 'Full scale test facilities for hygrothermal analysis', March 30-31 2011 in Brussels with the support of K.U.Leuven and UGent resulted in a colorful book on European outdoor test facilities that can be downloaded from here (31Mb PDF) or requested from arnold.janssens@ugent.be.
Stimulating increased energy efficiency and better building ventilation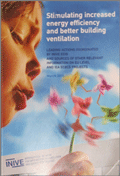 The DYNASTEE grouping edited a chapter for this book. In the book a general introduction will be given to its activities and gives answers to questions like:
What can the DYNASTEE network do for you?
What is the background of the DYNASTEE network and its competence?
What are dynamic mathematical methods?
The full chapter (681 kB) can be downloaded from here.